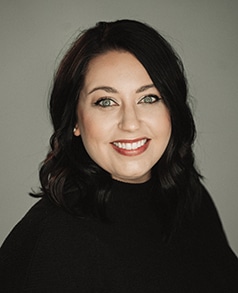 Haley Mowell, COA, EFDA, SOA
Assistant
Haley is a graduate of Shawnee High School, Springfield Clark Career Technology Center, and has been in the dental field since 1998. She received her Expanded Functions Dental Auxiliary license in 2007 from Sinclair Community College . In addition to holding two Orthodontic Specialty certifications, she is certified in CPR, and Nitrous Oxide Monitoring. A great teacher to our team members, she also has had the opportunity to train other doctors and OSU dental residents in lnvisalign treatment and sequencing. Haley takes pride helping patients on their journey to a beautiful smile. Haley's passion and knowledge, and her strong background in lnvisalign, traditional braces, and growth appliances, has helped her become instrumental in NSD's orthodontic department. Working closely with patients during their long-term care, she enjoys getting to know them over the course of their treatment. Not only is Haley highly skilled technically, she is a delight to be around and brings joy to our team.
"What l enjoy at NSD is not only the top notch service all staff provide to their patients, but also the laughs and fun we have with each other while doing it." Haley C.
---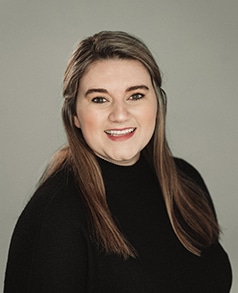 Paige Elliott
Administrative Assistant
Paige is a graduate of Southeastern High School and Springfield Clark CTC. While attending CTC, she completed her State Dental Board testing and is a Certified Dental Assistant. You will see Paige up at the front, answering the phones and assisting with patients on getting them scheduled for cleanings. She is the first one you will see when you walk in the door always a welcoming smile and "hello"! Paige enjoys her summer camping with family and being outdoors whenever she can.
"I'm blessed to have found North Spring Dental. Dr. Ahmed, and Dr. Roth puts every patient first and attends to their wants and needs. I will be an #nsdlifer."
---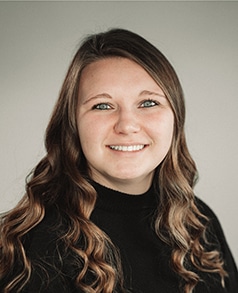 Addie Kendell
Administrative Assistant
Addie is a graduate of West Liberty Salem, she then attended DATS Dental Assisting Program. Her experience as a dental assistant helps guide patients through all aspects of their dental treatment. She is always ready to walk you through the steps of scheduling, explaining your dental needs, along with giving you a breakdown on dental insurance and finances. Addie is looking forward to marrying her high school sweetheart this fall. In her free time, she enjoys spending time outdoors, fishing, kayaking and camping. She also likes to spend her weekends in Kentucky, visiting her dad and grandparents.
---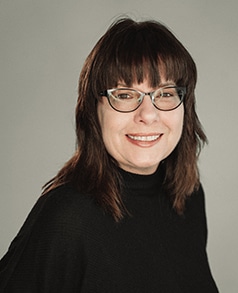 Beth King, RDH
Hygienist
Beth is a graduate of Springfield South High School, Springfield Clark Career Technology Center, and the Sinclair Dental Hygiene Advanced Periodontal program. She manages our regulatory OSHA requirements keeping us up to date and safe for our patients and team. Beth also holds a local anesthetic license, so she can make her patients even more comfortable, and helps numb the doctors' patients when needed. She's been providing dentistry since 1991, with a sense of humor and professionalism. Beth is a mother of two wonderful boys.  During her free time she enjoys playing darts, and can beat anyone in a word scramble.
"l love the fact that Dr. Ahmed focuses on always providing better and better care for our patients. She gives us the opportunity to improve our skills through continuing education for our patients benefit." Beth K.
---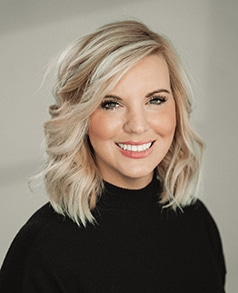 Jamie McKinnon, CDA, EFDA
Assistant
A graduate of Kenton Ridge High School, and Springfield Clark Career Technology Center, Jamie has been with our practice since 2007. In Addition to holding her Expanded Functions Dental Auxiliary licence, she is certified in CPR, and Nitrous Oxide Monitoring. Jamie serves on the CTC advisory committee for Springfield CTC and has helped coach and train new students. Patients will often see Jamie by Dr. Ahmed's side helping her finish cases, putting patients at ease, and putting smiles on their faces. Jamie is instrumental in many of the behind the scenes activities at NSD, including connecting with our patients on facebook, outside office activities like NSD's tooth fairy/preschool program, and finding ways to participate in, and give back, to our community. Jamie married her best friend, she has a daughter and son, two dogs, and a cat. In her spare time she enjoys party planning, photography, and spending time with her family.
"l love working with Dr. Ahmed because she is so passionate about dentistry, her patients, and her staff. l am so proud to be part of such an amazing team. l enjoy the interactions we all have with our patients because we are dedicated to and focused on developing meaningful, lifelong relationships with every person we care for." Jamie M.
---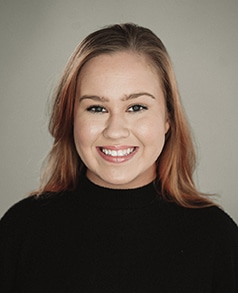 Lauren Murray
Hygienist
Bio Coming soon
---
Shea Olinger
Hygienist
Shea attended Beavercreek high school and then went onto completing the Sinclair community college dental hygiene program. She graduated with her associates in applied health sciences in 2014. Shea was welcomed into the NSD lifers club back in 2018 and has been making patients laugh and feel comfortable ever since. In her free time she enjoys hanging out with her two Australian shepherds, daughter and hot husband.
"I love working at NSD and being a dental hygienist because it doesn't actually feel like work. Like my good buddy Mark Twain said, "Find a job you enjoy doing, and you will never have to work a day in your life" I 100% agree with this quote"
---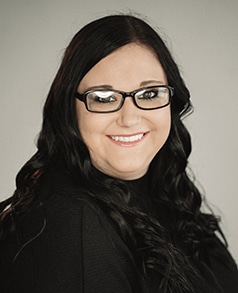 Whitney Roberts, CDA, EFDA
Assistant
A graduate of Northeastern High School, and Springfield Clark Career Technology Center, Whitney has been with NSD since 2009. In addition to her Expanded Functions Dental Auxiliary license, she is certified in CPR, and Nitrous Oxide Monitoring. Whitney has taken extra training with the American Association of Facial Esthetics and helps administer Botox and dermal fillers. Whitney is also our implant coordinator and helps the doctors, and the patients receiving implants, enjoy a seamless process. Whitney serves on the CTC advisory committee for Springfield's Dental Assisting Program as a way to give back to new, up-coming students. Whitney is a delight to be around and an expert at putting people at ease during their dental visits. Her attention to detail with patient care provides the highest level of comfort and expertise during procedures. Her goal is to have patients leave with a positive dental experience. In her spare time she spends quality time with her husband, son and daughter.
"I have been here for a decade and there is never a dull moment! l love that the doctors and staff are so dedicated to their patients dental health." Whitney R.
---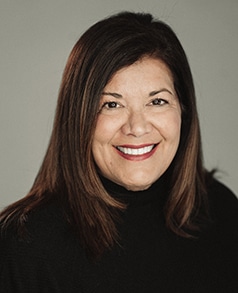 Michelle Pendleton
Business Manager
Michelle is a graduate of Catholic Central High School and attended both O.S.U and Sinclair. She has been with NSD since 2010, and in that time has helped the practice grow and mature. An expert in dental insurance and billing, she helps patients with understanding and maximizing their insurance plan, flex spending, and dental savings plan benefits. With over twenty-six years of experience working in the dental field she helps our patients find financial solutions so they can receive the dentistry they desire. Michelle will go the extra mile to make patients' experiences smooth. Michelle is a mother of two college kids. She enjoys taking long walks with her dog, gardening, home renovations, and vacationing with her family in the Outer Banks.
"Among the things you can give and still keep are your words, a SMILE, and a grateful heart. l enjoy helping patients achieve their lasting smile." Michelle P.
---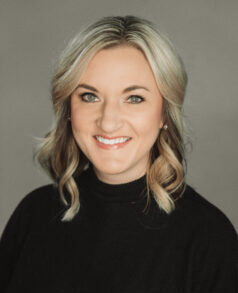 Shannon
Hygienist
Shannon is a 1997 graduate of Kenton Ridge High School. She received her associates of applied science in Dental Hygiene at Sinclair in 2001. With a total of 21 years of experience, Shannon has been working full time in our office since November 2020. Shannon enjoys spending time with her husband, daughter, son and new puppy Ruby. 
---