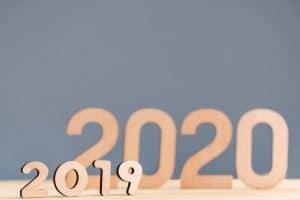 It may not feel like the end of the year is right around the corner. However, our Springfield, OH team is here to remind you that it actually is! While we're just tiptoeing our way into the autumn season, we remind you that from now until the moment we yell "hooray!" and welcome in 2020, we have about three months of time left. This, of course, means that any boxes left unchecked on your 2019 to-do list for your smile care need to become a bit more of a priority, so you can feel proud and relieved as the ball drops and you wave goodbye to a year of true smile accomplishment!
Use Those Benefits Up!
Of course, your 2019 smile care checklist is going to include ensuring that you take advantage of the coverage provided by your dental insurance plan, if you currently have one. So, rather than waiting until the new year to look back to see how you did, our team encourages you to take a look right now! What's covered under your benefits that you can still apply to your dental care before the year is through? If there's something you want or need, don't wait. Call us today, so we may schedule it!
Restore Your Oral Health ASAP
We're guessing that you were probably planning on closing out the 2019 year with a healthy smile. Unfortunately, if you head into 2020 with existing cavities or other issues, you're not going to be able to check off your entire smile care list for the current year (and you'll drag problems right along into a brand new one!). Make room for resolutions that put a smile on your face, rather than giving yourself extra work, by taking care of restorative dental visits very soon, so you end the year in excellent smile health.
Put Plans Into Action This Year, Not Next
As mentioned, something that you probably won't enjoy very much is starting the year off with existing concerns from the year prior. This can include anything, even if it's a long-term goal you meant to put into action. For instance, if you were hoping to get started with a cosmetic care plan, replacement teeth, or anything else, start now. Come see us! When the new year shows up, you'll already have things set up and underway!
Prep For A Very Smile Healthy 2020
Schedule the first of your preventive smile care visits for 2020 by calling us very soon and you'll already be ahead of the game!
Check Off Your Smile To-Do List
Call our team sooner than later, so you can be sure you have time to check off anything remaining on your 2019 to-do list for your smile care. All it takes is dialing our practice to set up visits. Ready for your checkup in Springfield, OH? Schedule your appointment with North Spring Dental today by calling 937.399.3800.