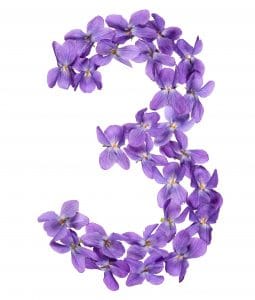 Early detection is a phrase you hear a lot in the dental and medical world. What patients are often unaware of at the start is the fact that this is brought up so frequently because in most cases, a disease or problem is easier to treat as it begins and more difficult to treat successfully once it has progressed, caused damage, etc. If you don't think you're highly informed on this particular topic, our Springfield, OH practice invites you to consider just a few things that can very positively impact the health of your smile today (and the very future of your entire family's oral health). Not to worry: Offering your smile effective preventive care is a cinch!
#1: It Starts With Scheduling Dental Visits
Let's start at the very beginning with what you need to know about early detection. The absolute key to this working in your favor always relies on your dedication to scheduling yourself (or your loved ones) a dental visit two times annually. That means, you'll be coming in to our practice to meet with our team for preventive care (that might yield early detection) every six months. Remember: You won't always be able to detect something early. We, however, have the training and technology to do so!
#2: It's Important Because You Don't Always Experience Symptoms
As we just mentioned, you won't always experience the onset of symptoms when a problem is getting started. So, if you aren't able to see symptoms, it's important that you allow us to see them.
#3: It Can Save Your Smile (And Your Life)
There are many concerns you can avoid with early detection. In some cases, discovering and treating the very early stages of a problem can save your oral health. In other cases, it can actually save your very life! When we're talking about your smile health, we're discussing things like cavities and gum disease that we can find before you know anything has changed. When we're talking about your very well-being, we're talking about oral cancer. We provide screenings to ensure we're keeping a very close eye on your tissues and your family's smile health.
Protect Your Smile's Health With Our Care
Make use of our preventive care, so you can maintain the healthy smile you deserve today and always. Ready for your checkup in Springfield, OH? Schedule your appointment with North Spring Dental today by calling 937.399.3800.