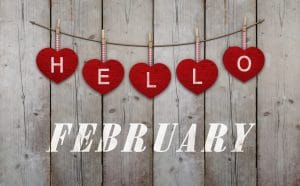 There are a lot of things you may already know about what February represents, of course, particularly if you are a very big fan of Valentine's Day! However, if we set that truly lovely holiday aside for just a second, there is something else worth considering: The second month of the year is also National Children's Dental Health Month! If you didn't already know, then now is your chance to spend a moment with our Springfield, OH team as we discuss this important month of recognition. Remember, too, that we provide pediatric dental care, so you can absolutely honor this moment by coming in during February or simply taking time to set up your child's next visit.
What To Consider About This Year's Slogan
Have you heard this year's slogan yet for National Children's Dental Health Month? It's: "Brush and clean in between to build a healthy smile." It's quite cute and also holds lots of hints that will benefit your little one's oral health! Remember that just like for adults, pediatric dental care at home includes brushing and flossing all of the surfaces of your teeth, which means cleaning not only the stuff you can reach and see easily but also the places between teeth. Translation? Brush thoroughly and remember to floss, too! When your child's smile is clean, you're setting the foundation for excellent oral health.
Making Kids' Dental Care More Fun
You can say the slogan to your kids and explain and explain about dental hygiene and dental care. However, your kids might not think this is a whole lot of fun. If they're quite young, they may not fully connect with the details either. Regardless of the particulars, you may want to take advantage of some fun extras provided by the American Dental Association that will make celebrating National Children's Dental Health Month (and teaching your kids) more enjoyable for everyone! Print out a poster, crossword, or coloring sheet for a good time!
How We Can Help
Of course, we are here to help you by offering the pediatric dental care services your family needs in order to promote your children's best oral health. Gain advice and knowledge you need for easy and effective home care and come to us for the professional services kids require for long-lasting smile health.
Help Kids Maintain Healthy Grins
When you schedule checkups, cleanings, and any other pediatric dental care your children require with our team, you set kiddos on a path toward oral health and safe smiles that stay that way! Ready for your checkup in Springfield, OH? Schedule your appointment with North Spring Dental today by calling 937.399.3800.