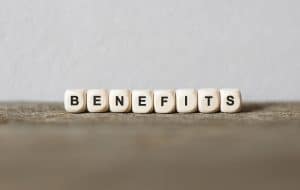 Have you recently discovered through a visit at our practice that we will need to gather impressions of your smile? If so, you may have initially felt a twinge of anxiety. Fortunately, that likely lasted only about a second until we informed you that our practice utilizes the iTero scanning system, which makes for an extremely easy process of collecting impressions. Consider some truly reassuring benefits!
You Don't Have To "Psych" Yourself Out
If you have ever sat for the "goopy" type of impressions that are often required for certain treatments, then you know it requires a serious amount of focus. You need to take a deep breath, relax, and then sit perfectly still as these-feel-extremely-large trays full of a putty-like substance rest over your teeth. This is not an enjoyable experience by any means! Fortunately, the iTero scanning system does not require this type of experience. Remember the following, so if you should require impressions, you'll know it's going to be surprisingly relaxing:
There's no goop! It's all computer-based (and tray-free!).
You don't have to "psych" yourself out and practice serious meditation. Whether you feel the need to sneeze, say something, stop, etc., it won't bother the process.
The whole scanning experience is quick, easy, and comfortable.
It's For More Than Alignment Needs
Yes, the iTero scanning system comes in handy when you want Invisalign treatment or other types of orthodontic care. However, did you know that there are other instances in which you may require impressions of your smile? This form of digital impression taking can provide you with a 3D model of your mouth that you need if you're seeking a dental bridge, dental crown, dental implant, or other restorations that include an accurate mock-up of your smile.
Learn About iTero When You Visit Our Team
Don't forget that we offer digital impressions, which means when we need a model of your smile, the process will be smooth sailing for everyone! Ready for your checkup in Springfield, OH? Schedule your appointment with North Spring Dental today by calling 937.399.3800.