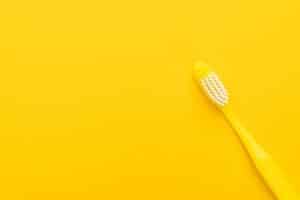 Have you and your family ever celebrated National Brush Day before? If not, then you are certainly in for a treat that will make you feel exponentially better about the sweets you and your kids are enjoying on Halloween! After all, this smile-focused holiday is celebrated the very next day! Its primary focus? Reminding everyone to follow through with twice daily brushing (for two minutes a session). It's a fun, simple way to quickly get back into the swing of optimal family oral health protection after a spooky day of smile danger! While you're free to enjoy it however you see fit, our Springfield, OH team has some suggestions to help you make the most of it!
What To Discuss On National Brush Day!
As you've gathered, National Brush Day is celebrated on November 1st of each year, meaning you wrap up your Halloween fun and rise into a new day with a focus completely on protecting your oral health. To get started, we encourage you to get a family discussion going about brushing. This day highlights the fact that brushing that's done well and that works takes a routine that lasts two minutes (each time) and that happens two times a day (morning and evening). Consider this a good time to talk about when everyone likes to brush and to discuss using a timer (like a fun hourglass) if you have not yet begun doing so to ensure brushing lasts the correct amount of time!
What To Actually Do To Participate
Participating in this day that benefits the oral health of your whole family is easy! It's all about brushing, so focus on this detail with the following:
Talk about brushing!
Make sure you follow through with brushing in the morning and evening (using a timer, as mentioned)
Feel free to get creative, such as by heading out to shop for new brushes and other dental hygiene products together
Keeping The Brushing Protection Going!
When you're celebrating National Brush Day, it's easy to feel hyped up and inspired about brushing. This makes it simple to maintain motivation for a few days, as you and your family decide to stick to the twice-daily brushing (for two minutes) that is recommended in order to avoid problems like tooth decay. We encourage you to strive to keep that momentum going, so you can stick to this wonderful plan! If you are in need of extra cheerleading, encouragement, or advice, remember to bring the topic up during your next checkup with our team!
Enjoy National Brush Day With Your Family!
Learn all about National Brush Day with our team, as you become more familiar with creating the motivation to promote your best brushing today and every day! Set up a visit with us soon, we look forward to seeing you! Ready for your checkup in Springfield, OH? Schedule your appointment with North Spring Dental today by calling 937.399.3800.