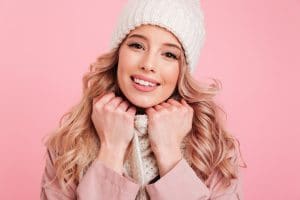 It's still summer. You're getting ready for fall with a big smile on your face! One thing you're definitely not considering just yet? Winter, of course! However, though it may seem like a very, very distant thought, our Springfield, OH team is here today to remind you that, in fact, prepping for your winter holiday smile starting right this moment may be to your advantage. Why is that, you ask? Well, we often recognize that patients find that wintertime festivities and celebrations sneak up on them, resulting in grins that aren't quite ready for all of that fun. Fortunately, we've got the recommendations and the dental care you need to ensure you are completely prepared!
Wisdom Tooth Removal For Winter Break
While you may have taken care of your own third molars a long time ago, your kiddos may just be at that age. The one in which they need wisdom teeth removal but their schedules are fuller than ever. Good news: Winter break is a wonderful time to schedule extractions for teeth that really need to come out sooner than later. If addressing this oral health need is pressing but calendars are quite packed, call us to discuss dates and times that will work for you!
Cosmetic Care For Confidence
If you have the choice, of course, when you prepare to see friends and family that you haven't seen all year long, you would really prefer to look your best! Add to that the fact that there will probably be lots of photos taken and you realize it's probably time to take care of that chip, space, stain, etc., you've been dealing with for a while now. Make sure you feel confident and more than ready for wintertime holiday festivities by addressing smile concerns with cosmetic dental care! Get your consultation scheduled, so you're on track.
Whitening For Your Winter Glow
If there's nothing quite like the beautiful glow of freshly fallen snow to remind you that your smile is anything but vibrant, then why not start preparing right now? Don't procrastinate and then feel the need to hide your discolored grin at parties. Instead, smile a merry, bright grin by getting in touch with us soon to discuss teeth whitening and any dental care you may need in order to become a wonderful candidate!
Schedule Winter Care Beginning Today
Call our team as soon as today to get your care planned out to ensure your smile is in tip-top condition by the time the winter holidays arrive. Remember that planning ahead makes for easy scheduling! Ready for your checkup in Springfield, OH? Schedule your appointment with North Spring Dental today by calling 937.399.3800.