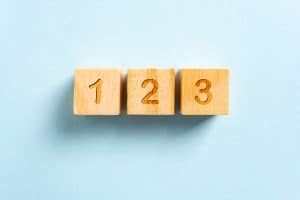 If your dental care isn't all that it should be, then you're fully aware you're not giving your grin everything it needs for optimal smile protection. With this comes the realization that you may be guiding your oral health toward problems, which can lead to some serious stress. What can you do, you ask our Springfield, OH team, to revive the excellent care you once practiced (and that made life easy, as your smile health stayed the course)? It takes just a few very easy steps to get there! Let's cover them!
Step #1: Take A Close Look At Your Calendar
If you're guilty of scheduling a dental checkup and cleaning, feeling proud of your accomplishment, but then canceling because you didn't really have time for it, then we are here to remind you that it's time to take a new approach. Otherwise, this method of smile protection could go on for a long time (and doesn't actually count as effective dental care!). Instead, sit with your calendar. Figure out the times of year that work for you. Then, figure out the next upcoming dates and times that will be A-OK for a visit.
Step #2: Call Us Today, Not Tomorrow, Next Week, Etc.
You may know just the days you have available in your schedule for dental care with us. However, if you don't call us and set up your dental checkup and cleaning, or any other care you need, then the days will pass and your opportunity to revive your smile protection will pass right along with them! We understand that you may hesitate as a result of simple procrastination or that dental anxiety may be involved. Whatever the case, remember that we are here to make your care a wonderful experience! Get in touch and you will soon find you're back in the swing of things and that your oral health is truly benefitting as a result.
Step #3: Get Things Sorted At Home
We remind you that it's time for a full, very honest review. Decide to spend a moment considering whether you have all of the items you need for optimal dental hygiene (stuff that's not too worn out, that's not expired, that you like, and that adheres to our suggestions). If anything is "off," then make the necessary changes. Then, review your habits. Be certain you're brushing twice daily (and you do so for two minutes each time) and you floss one time every day. So easy.
Get Your Smile Care In Exceptional Shape
Revive your dental care that you practice at home and that you receive with our team, so you can feel certain and much more confident about how well you're protecting your oral health. Ready for your checkup in Springfield, OH? Schedule your appointment with North Spring Dental today by calling 937.399.3800.