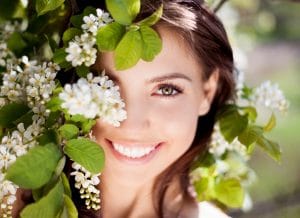 The weather is warming up and we are headed toward the arrival of spring. This means many things, including some potential changes to your social calendar. Do you feel ready to see old friends, family, and to be the subject of many a selfie and photograph? If your discolored grin is causing you to shake your head "no," then we encourage you to consider how teeth whitening may offer the help you need. Enjoy the dramatic smile brightening improvement that will transform your smile and your confidence!
Weddings Are Ahead
If you tend to find your mailbox filling up with "save the dates," then you know wedding season is on its way. Not interested in worrying that your smile will pale in comparison to the bride's gown? Then we strongly encourage you to speak with us about our teeth whitening options. You may choose to whiten at home with a professional treatment that we provide you. Or, if you're in a pinch, you may come on in for in-office whitening.
Summer Travel Is On Its Way
Another reason to head into our practice now (or to at least get your visit on the books) instead of waiting until the last minute is summer travel. If you find that you are frequently disappointed by your smile in photographs because you wish it looked whiter, now is the time to prepare. You can expect a brilliant shift in brightness, whether you choose at-home or in-office teeth whitening. We can help with everything from minor yellowing to tetracycline stains. Come in soon, so you can feel ready to smile freely as you enjoy your warm weather plans!
Schedule Teeth Whitening With Us Soon
If you are hoping for a whiter smile, the best time to learn more and to schedule a consultation is today! See our team to learn more about whitening and cosmetic care. Ready for your checkup in Springfield, OH? Schedule your appointment with North Spring Dental today by calling 937.399.3800.