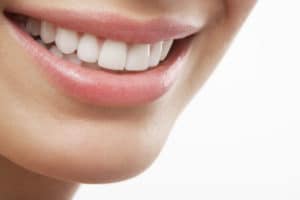 Are you someone who has long looked at the smiles of people around you, pored over images in magazines, and wondered if there's any way to achieve the smile you dream about for yourself? Fortunately, making changes to the appearance of your grin is easily accomplished with the help of cosmetic dentistry. If you are new to this area of dental care, we are happy to fill you in on the essential factors that come into play when you feel ready to transform your smile into a gorgeous feature.
How Cosmetic Care Can Help
Cosmetic dentistry will help by addressing the esthetic problems with your smile. This means that we will fully survey the way your smile looks, determine the cause of problems, figure out the best treatment solutions to cosmetically repair or improve your teeth, and move ahead with your care plan. Possible improvements may include:
Fixing chips or minor cracks
Filling in spaces between your teeth
Improving the uniformity and symmetry of your smile (often by evening out tooth lengths)
Whitening your smile to erase discoloration
Aligning your smile
About Our Treatments
Cosmetic dentistry treatments exist to address the aforementioned concerns. Keep in mind that you may select a single treatment, multiple treatments, or that you may consider veneers. We will guide you through the experience, custom-crafting your treatment plan together. Possible treatments may include the following:
Teeth whitening
Dental bonding
Invisalign or other orthodontic treatments
Porcelain veneers
Crowns
ABOUT YOUR SPRINGFIELD, OH DENTIST:
Dr. Afshan Ahmed and the team at North Spring Dental welcome you and your family to a different kind of dental care experience. Our practice is one in which you can rest assured that you will enjoy a relaxing, personalized visit. To find out more about our comprehensive general, orthodontic, and family dentistry services, call our dental office in Springfield, OH today at 937-399-3800.