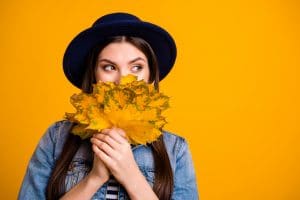 You can feel like you're really missing the context you need, sometimes, when you realize you can technically choose to begin your orthodontic care any time you wish. Should you decide by season, you wonder? What makes one time more worthy of beginning this exciting journey toward a straight smile better than others? While this is certainly a personal, nuanced decision, our Springfield, OH team does want to point something out: The autumn season we're currently in and the upcoming winter season provide you with a good time to get the ball rolling with braces and more! Find out why.
Your Dental Insurance Benefits Are About To Renew
Do your current dental insurance benefits provide you with coverage or partial coverage for orthodontic care? Are you changing your benefits in the new year? When it comes to getting started with any type of care, particularly something that isn't a one-visit treatment, remember that it's important to consider the long-term financial details. Take some time to consider your budget and any benefits you would like to use. If getting started in 2019 is advantageous to you, then call us today!
Kids Can Become Acclimated Over Winter Break
When to put your child in braces or other orthodontic care? It can feel confusing. You want your child or teen to have a straight smile but you don't know how to minimize any potential interruption such treatment might have to your son or daughter's daily life. No problem! The winter break is long and may offer you the time you need for visits, as well as the time your child needs to become acclimated to the treatment before heading back to school! It's a win-win!
You Will Make Amazing Progress By The End Of 2020!
If you get what feels like a bit of a head start by beginning with orthodontic care right now, rather than waiting for the new year to arrive, something exciting becomes true! You will enter 2020 having already received a month or two of care! By the end of next year, you'll be over a year into treatment, which may mean you're done or that you're getting close to the finish line! Why not enjoy the end of 2019 with promising treatment and then feel even better in the year to come?
Begin Your Journey Toward Smile Alignment!
Call us up, let us know that you're interested in getting started with your orthodontic care very soon, and then speak with us during a consultation about your options. Begin now for a convenient treatment! Ready for your checkup in Springfield, OH? Schedule your appointment with North Spring Dental today by calling 937.399.3800.