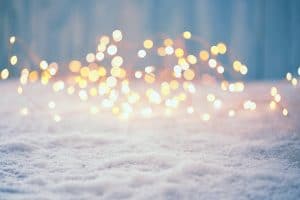 Yes, you are correct: We usually offer you wintertime reminders about your oral health when it's actually chilly outside! However, there are important reasons our Springfield, OH team wants you to recognize that you just might need to get planning right now. In short: If you have any dreams about your smile health, it's appearance, or otherwise that you'd like realized by the holiday season, the time to begin is probably very soon. Consider some details to consider and you just might find yourself calling us up to set up your next dental visit ASAP!
You Want Your Smile To Be Complete By The Holidays
Let's talk about what you need to remember if you want a complete smile by your holiday celebrations because you are currently missing a tooth or multiple teeth. First, recognize that whether you select a dental bridge or implant-supported prosthetics, this takes some time. Do you need to necessarily start immediately? Only if you're choosing implants! Is it a good idea to talk to us ASAP anyway, to ensure we have dental visits and a timeline set up for you? Absolutely. Call our team today!
You Want Your Smile To Look Exceptional!
Of course you want your smile to look lovely! Nobody wants to catch up with friends or family members or attend work parties as they feel uneasy about their appearance. To be completely certain you have time to select from our cosmetic care treatments, take care of any last minute restorative needs, and have your wintertime smile looking amazing right on time … call us today to schedule a dental visit! If you wait too long, there is a definite chance that you'll miss the mark and won't feel so wonderful about your smile until the holidays are long gone.
Care For Your Oral Health
You might be the type of person who cannot stand knowing that you're tardy for a visit, that you're not taking care of things the moment they require attention, etc. If this applies to you, then we think you will probably want to schedule your cold-weather dental visit with us right now (so you've got it all taken care of). If you presently need a filling or other restorative care, get that visit on the books! We'll have your smile healthy before the holidays.
Schedule Care Immediately For A Beautiful Holiday Smile
Interested in making smile changes or improvements that may require some preparation or early planning? Start right now, so you reach your every smile goal! Ready for your checkup in Springfield, OH? Schedule your appointment with North Spring Dental today by calling 937.399.3800.